Understanding the different components present in the marketing landscape and how they interact with each other is important if you want to grow your business. Several types of marketing can help you achieve your goals, but carefully analyzing their pros and cons can help you identify which channel is right for you. One of the fastest-growing strategies is Influencer Marketing, which according to a recent report 63% of marketers are planning to invest in for the year to come. This strategy caught the attention of marketers a few years ago and has now become a legitimate part of the Marketing ecosystem. In this post, we're going to see if working with influencers represents an opportunity by comparing influencer marketing with traditional marketing.
What can Influencer Marketing help you achieve?
Reach a targeted audience
Build brand awareness
Increase your ROI
Build trust and bring authenticity
Improve your SEO
‍
Influencer marketing VS traditional marketing
1. Precise Targeting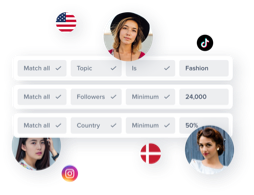 On average, consumers are exposed to over 5,000 ads each day. We've become so used to it that we started to consciously or unconsciously ignore advertising messages. Brands who were once spending their entire marketing budgets on billboards or TV commercials are now struggling to reach their audience. Both traditional forms of digital marketing and influencer marketing can actually help you reach a big audience. Whether you are running an ad on Facebook or your product is being mentioned in a Youtube video by an influencer, you are increasing your chance to reach the right people.
By selecting the right influencer for your brand campaign, influencer marketing can help you reach an even more targeted audience than traditional marketing. Brands are looking for new creative ways to promote their products and influencers can help them achieve their objectives through strategically planned campaigns. Influencers usually build their follower base by staying true to their community and it's what makes them attractive to brands. They are usually specialized in a niche, like organic beauty or gaming and brands can benefit from that by reaching out to an audience that was once unattainable.


2. Better ROI
Measuring your ROI is necessary if you want to optimize your influencer marketing campaigns and grow your business. There have been a lot of concerns around what is the best way to measure the value of influencer marketing campaigns. When compared with traditional marketing tools that have been tested and improved over the years, this recent form of marketing is constantly evolving. But influencer marketing is now sufficiently widespread and marketers are now relying on metrics like ROI and EMV as a standard way to measure the value of their social media campaigns.
If we focus on effectiveness, influencer marketing has the upper hand with an ROI which is 11x greater than other digital advertising channels. There are several ways to measure the return on investment of influencer marketing and we've gathered more information to help you in this article. Tracking those metrics can be time-consuming but there are now analytic platforms like Achoo to help you measure your campaigns' goals in just a few clicks.
3. Improve SEO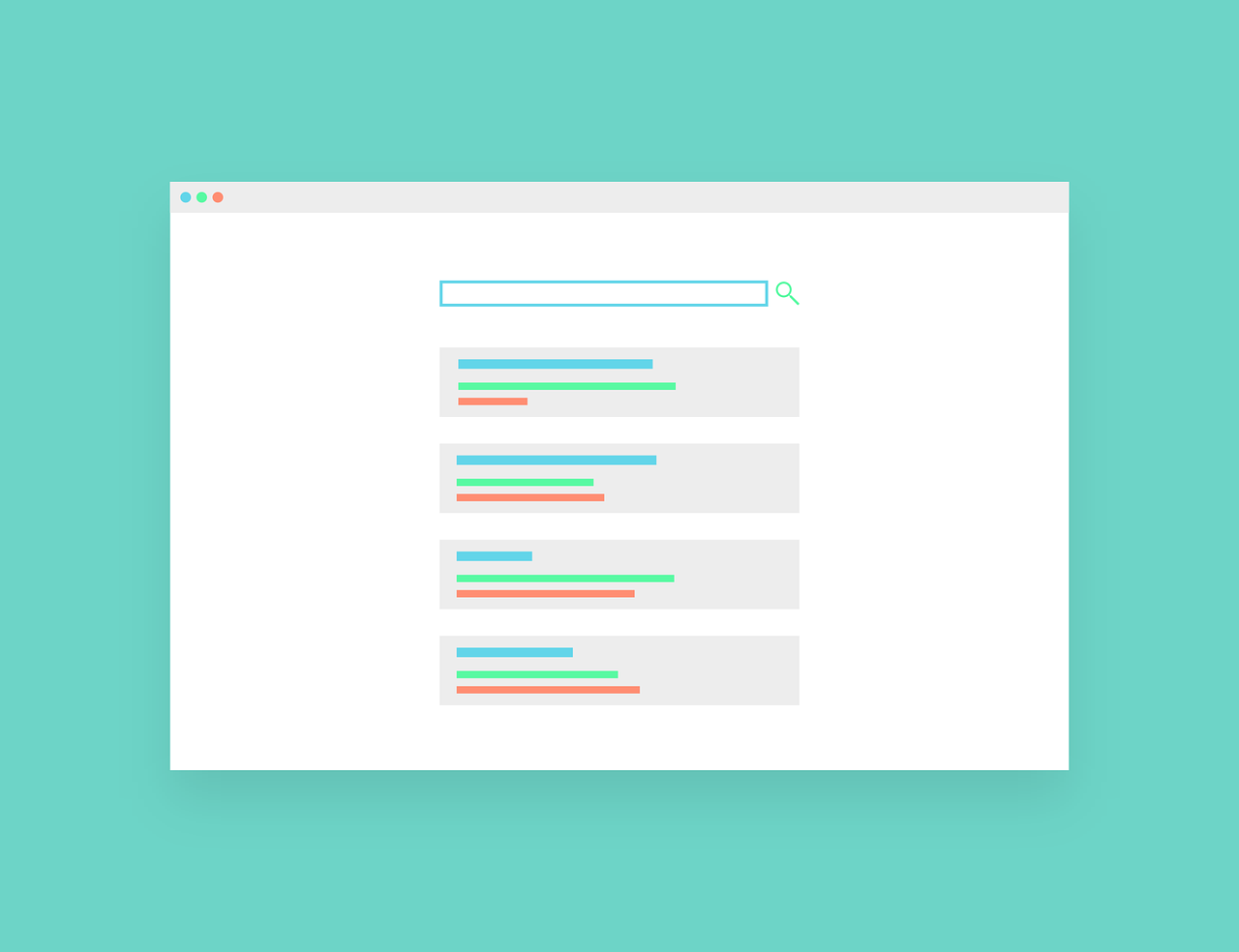 Influencer marketing along with content marketing are the two most popular strategies used to improve search engine optimization (SEO). Influencers create authentic content mentioning your products and services while linking back to your brand's website. Those backlinks are going to inform Google's algorithm that your brand is trustworthy and your website will be higher in the search results.
Improving your SEO will help you establish brand awareness and drive more traffic to your website. Consumers also tend to do online research to compare different products before purchasing an item and improving your placement in search engine results will help your audience find you more easily. We can also add that influencer marketing is more "sustainable" than sponsored ads which stop running when your budget runs out. Indeed, the content created by your influencers can be repurposed to continue driving traffic to your website. Influencer marketing represents an opportunity as brands can reuse relevant content by reposting it on their website and social media channels.
‍
4. The power of word of mouth
84% of purchase decisions by millennials are influenced by friends or family recommendation. This statistic shows that word-of-mouth still matters and when it comes to trust, influencer recommendations seem less intrusive than banners and ads.
Influencers have built their audience from scratch by creating authentic content and building a familiarity between them and their followers. They look like everyday people and have grown a follower-base which consists of consumers who actually want to hear their opinion and recommendations. This sense of familiarity makes influencers more credible than brands when it comes to influencing consumer preferences.
Consumers who were once influenced by a TV spot featuring a celebrity are now more likely to listen to influencers. Social media has revolutionized the way we shop and therefore advertisers are now spending their money on Instagram and Youtube rather than traditional digital market channels. By collaborating with influencers, brands can exploit the modern version of word-of mouth and reach an audience that goes beyond the friends and family circle.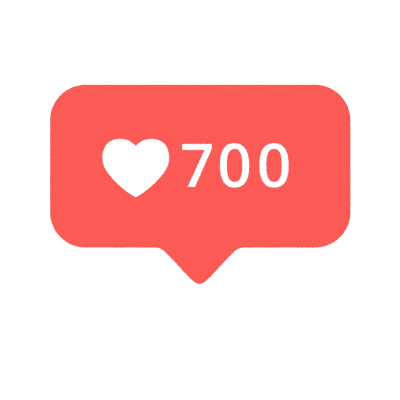 5. Cost-effective
Influencer marketing doesn't have to be expensive. It represents an opportunity for every budget, it doesn't matter if you are a start-up or the world's most respected brand. In fact, 36% of brands are paying their influencers by giving away free products or offering a discount. Influencer partnerships are not always compensated with money unlike expensive TV ads and billboards which require a budget to match.
Obviously the budget will vary based on the channel, the type of content or the influencer you decide to partner with for your campaign. For example, you'll most likely cut costs by collaborating with micro-influencers who don't charge as much. Here is the average price for an Instagram post:
10$ - 100$ for Nano-influencers (between 1k to 10k followers)
100$ - 500$ for Micro-influencers (between 10k to 50k followers)
500$ - 5,000$ for Mid-tier influencers (between 50k to 500k followers)
5,000$ - 10,000$ for Macro-influencers (between 500k to 1M followers)
Over 10,000$ for Mega-influencers (over 1M followers)
‍
To Sum up
The presence of influencer marketing has intensified over the years and it seems now impossible for brands not to consider social media in their marketing strategy. Different communication channels can be contemplated in order to drive sales, awareness and engagement but we strongly believe you should think about reaching out to influencers. Platforms are now making it easier for brands and agencies to identify, validate and connect with relevant influencers as well as to measure the ROI of their social media campaigns. Even though it's still a recent channel coming with its own set of legal problems, we believe that the future is bright for influencer marketing which is expected to be worth $13.8 billion in 2021.
‍
Sources:
Influencer Marketing Report 2021, Business Insider Report
5 Reasons why influencer marketing is good for your SEO, Influencer Marketing Hub 2018
Influencer Marketing Benchmarks, Influencer Marketing Hub, 2020
Influencer rates: How Much do Influencers Really cost in 2021, Influencer Marketing Hub, 2021
Finding brand success in the digital world, Forbes agency council 2017
The Influencer Report, Morning Consult Marketing charts, 2019
Matter Communications Survey, 2020
How influencer marketing can become a content-generation machine for your brand, Forbes 2020
Influencer Marketing Guide: How to work with social media influencers, Hootsuite 2019