The influencer marketing scope can feel like it's widening by the week. As the social media landscape grows, many experts are expected to work with more influencers and deliver bigger campaigns – but with no additional resource.There's always something to do, whether that's seeking out new, authentic talent for your next campaign, giving rounds of feedback on content, or sifting through data to write up your monthly reports.
Add in a challenging economy, and the time you spend on these tasks becomes even more valuable. Margins are tighter, competition is fiercer, and efficiency is key to driving success. Time truly is money for beauty brand marketers and agencies, which is where the importance of automation platforms comes in. They don't just remove monotonous tasks from surging to-do lists, but they might also do them better.
Here are the tasks you can automate to free up precious influencer marketing resources, so you can focus time on growth tactics that help your beauty brand thrive…
Identify top talent including 'lookalike' talent for influencers you already like

Streamline influencer outreach, save hours and stay organised

Track live campaigns in real-time with ease

Create tailored comprehensive reports that can be run in an instant
1.

Easily identify top talent including 'lookalike' talent for influencers you already like
Manual trawling for new influencers isn't just time-consuming, it's also risky. Without data to back up your decisions, it can be tricky to identify creators with an authentic and engaged audience. A comprehensive platform with powerful filters takes all the guesswork out of choosing talent, collating AI-driven insights to help you quickly and easily find influencers who align with your campaign goals.
The ideal tool will let you search by everything from engagement rates, to audience demographics, to interests, so you can go from a longlist to a shortlist of talent in just a few clicks. Having this data across social media platforms – including TikTok, Instagram and YouTube – allows you to reach the right people, at the right time, in the right place, with a campaign that truly resonates. If you've already found an influencer you like, today's most advanced tools will also offer 'lookalike' recommendations, suggesting similar talent to help you build up your base of influencer contacts.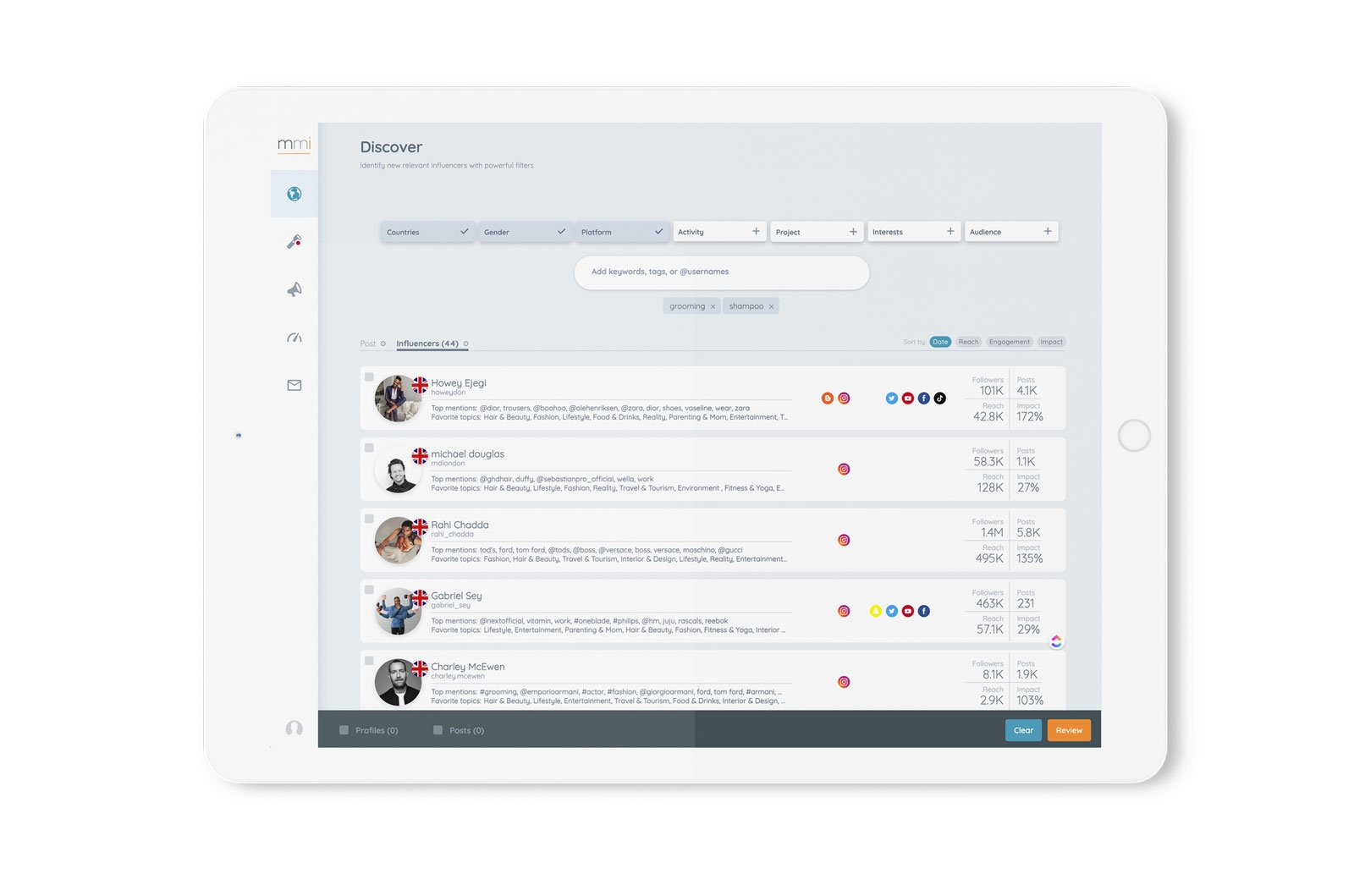 2.

Streamline influencer outreach, save hours and stay organised
Reaching out to influencers – whether just a handful for a campaign, or a large group for a PR event – can take up hours of your time when you're writing emails individually. There are moments that call for a personal touch, but if you're doing widespread influencer outreach, automating the task will streamline your to-do list, and let you reclaim a morning or afternoon of work.
Look for a tool that lets you speak with influencers within the platform, share assets and briefs, organise your communications by campaign, and gain quick access to conversation history. This keeps your email inbox tidy, as well as your influencer agreements, so you won't spend any extra time scanning for buried price quotes or first rounds of content.
3.

Track live campaigns

in real-time at the push of a button
With the time you've saved on finding and liaising with creators through automation, you should then be able to use your influencer platform to manage and optimise campaigns. Live tracking gives you a glimpse at what is working (and what isn't!), so you can adjust content plans on the go, or channel insights into high performing future campaigns.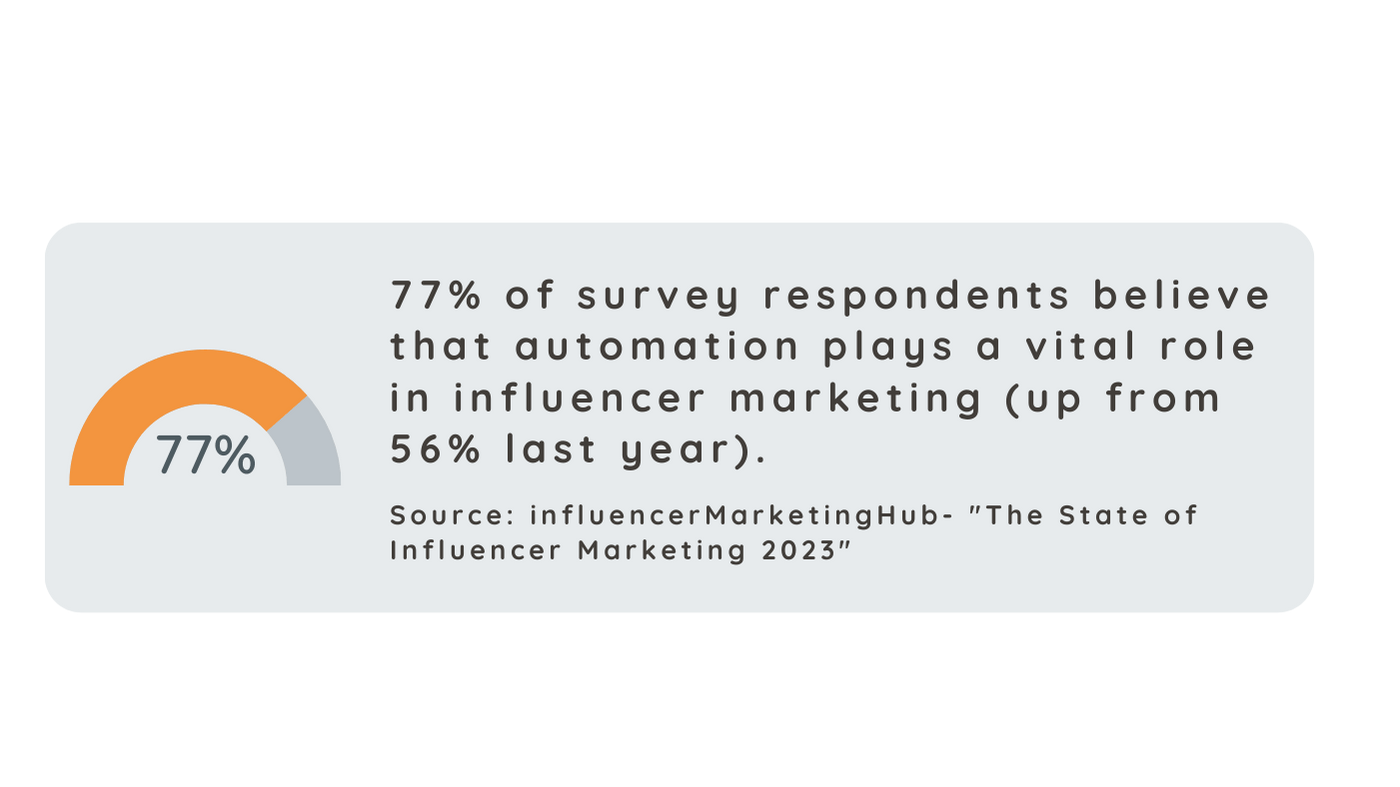 4.

Create tailored, comprehensive reports that can be run in an instant
When your campaigns have finished and it's time to create a report, the right tool will build it for you. Choose one that offers modular reporting, so you can pick and choose the data you want to include and present to your team. Perfect for brands and agencies alike, influencer marketing platforms also allow for standardising templates and methods across campaigns and locales (if you're dealing with a global company).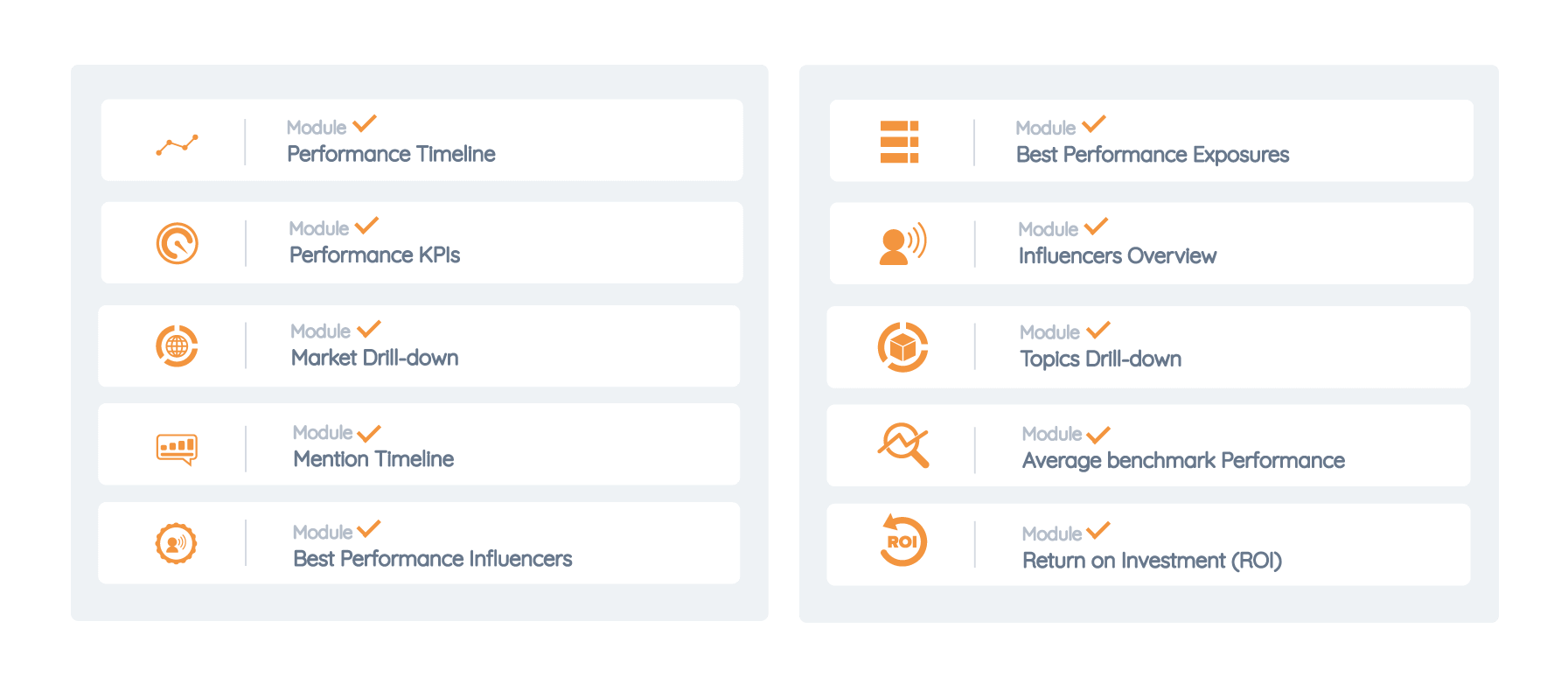 We offer efficient automation across all of your influencer activities with influencerIMPACT.
To learn more about how it works or to book a free demo or help yourself to a free trial!