The relationship between beauty brands and influencers is always changing. Year by year, month by month, and even week by week, the social media landscape evolves as quickly as makeup trends. By the end of 2023, influencer campaigns will undoubtedly have shifted to make way for new processes, whether that's because of the next game-changing platform or switches in consumer behaviour.
And already some of those changes are emerging, calling for a new approach to working with influencers in 2023. Below, we break down some of the trends, innovations and movements we've already spotted this year. If you're refining your strategy for the months ahead, or considering a complete switch-up, these are the influencer insights you need to know…
1. Brands are building communities
Their accessibility is what made influencers so popular in the first place. Now brands are requesting that the talent they work with doesn't just post their product, but also keeps the communication going. By encouraging two-way conversations and creating a sense of community, brands and influencers can make their campaigns feel more natural, native and memorable. What's more, beauty is an industry that provokes questions; by working with influencers who answer their queries, brands can generate greater trust from consumers, who go on to make more confident purchases.
2. That extends to long-term ambassadorships
To enhance that community feel, brands are also signing on influencers as ambassadors. They're forming long-term partnerships to keep messaging clear and consistent, and establish a sense of loyalty. These agreements can be more expensive, but they come with a host of benefits.
Not only do brands enjoy a continuous stream of content that feels more authentic, but they also gain exclusivity, meaning their chosen influencers won't be promoting competitors for an extended period. Bobbi Brown has done this well, hand-picking loyal talent, such as lifestyle duo This is Mothership, to curate their own product edits and even host press events to launch theirs.
3. Focus is turning to in-store experiences
The sensorial nature of beauty makes it notoriously tricky to promote online. Harnessing AR and VR technology helps, but brands are also working with influencers to drive consumers back to the high street. The downside is that it can make the impact of campaigns harder to track. But, on the upside, spraying, swiping and swatching formulas can seal the deal on a purchase in a way that no hi-res texture still ever could.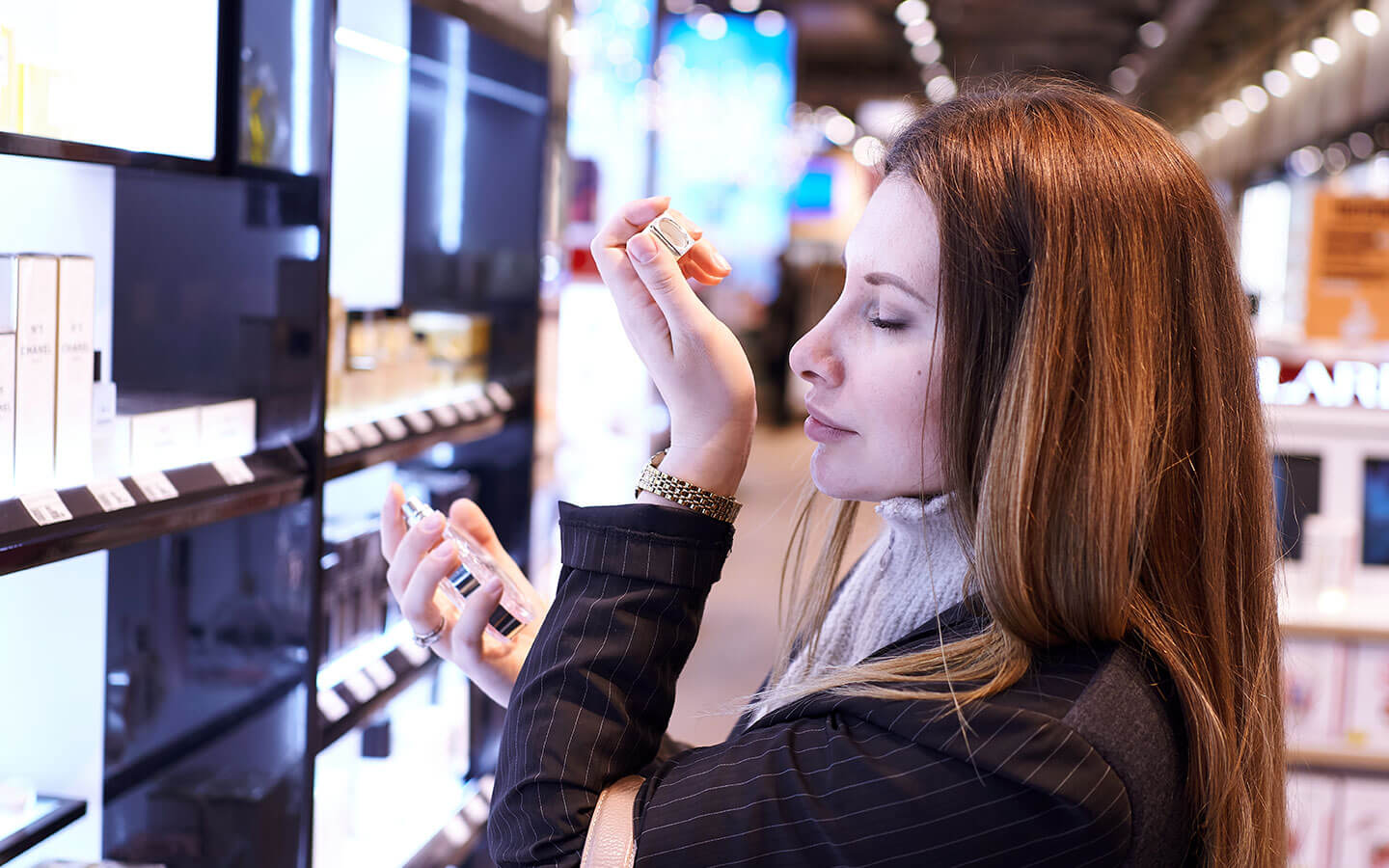 To encourage in-store visits, brands are asking talent to promote in-store experiences, unmissable pop-ups that add extra excitement to a Saturday shopping trip. From Cult Beauty's House of Thrills Christmas store, to YSL's impending scent-matching headset, the humble beauty counter is getting a makeover worthy of going viral on TikTok.
4. 'De-influencing' is turning partnerships on their heads
There's a new content trend taking over social media. The antithesis of product promotion, the 'de-influencing' movement, sees influencers speak out on the products they wouldn't recommend to their avid audiences. It's no secret that beauty shelves are overwhelming and overflowing.
| | |
| --- | --- |
| Some of TikTok's top talent are using the hashtag '#deinfluencing' to help consumers make more informed choices about the products they shop. | |
While we don't see brands teaming up with influencers on a 'de-influencer' campaign any time soon, the trend reinforces the need to use a tool to track media mentions. It's an opportunity for companies to understand why certain products might be losing out on sales, and to gain honest feedback on low-performing SKUs. At present, the '#deinfluencing' hashtag has almost 50 million views, and that figure is growing fast, with beauty lovers watching and praising the honesty.
5. Cross-platform promotion is widening reach
While the number of beauty brands on BeReal is steadily rising, the platform isn't yet scalable, as the maximum friend count (there are no followers on the platform) is limited. However, brands wanting to keep their BeReal channels active are repurposing their content on Instagram and TikTok. This cross-platform promotion gives their growing feeds gravitas, so they can level up performance as the app's promising future unfolds.
6. Nano and micro-influencers continue to thrive
Nano influencers (less than 10,000 Instagram followers) and micro-influencers (less than 15,000 Instagram followers) have long been lauded for their high engagement rates. Their audiences tend to be small yet loyal, resulting in affordable campaign costs and strong performance figures for brands. Through 2023, expect their popularity to rise as shoppers continue to seek more authentic voices. With the right influencer discovery tool, it's possible to uncover emerging talent that truly resonates.