Let's face it, Instagram has been the main influencer marketing platform, it is part of more than 69%
influencer-related activities. Leaving its competitors such as YouTube and Blogs in the dust! But we believe that the influencer marketing landscape is about to change, as signs of disruption are showing up. A new social media network has gained momentum- TikTok.
This is why TikTok will disrupt influencer marketing!
TikTok Influencer organic reach is huge!
TikTok Influencers are cheap!
Video content is BIG, and TikTok is only about the video!
TikTok Influencers engage in short but effective partnerships!
TikTok Influencers create authentic conversations!
TikTok is about Snackable content!
Paid ads are not in competition on TikTok with influencers!
It is growing rapidly! - 500 million active users in just three years!
With Instagram constantly cutting off your reach, and more and more ads creeping into your feeds it is no surprise new Social Media platforms are rising up! Well, 2020 is here, and influencers are more active on TikTok than you can imagine!
''It is just a platform for kids'' The majority would say? The same story was about Instagram a few years ago, but look what's happening now! Kids are growing up, the platform is developing, and the reach is still impressive!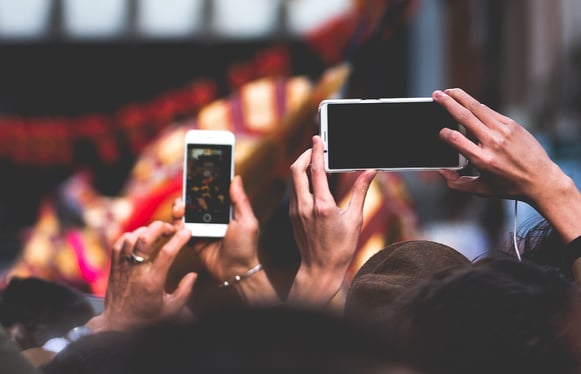 Disruption signs are here!
When the industry is about to disrupt, it is not just a random coincidence! We have seen disruptors before and it is possible to identify specific patterns of disruption!
How can you know that disruption is about to happen?
Consolidation at the top.
Customer experience is dropping.
Losing strong players.
Too many middleman services.
Costs are not transparent.
Regulation and privacy issues.
New technology emerging.
There have been signs, we have warned you! Disruption is coming! Now let's have a deeper look into how TikTok could be the perfect disruptor!
Is TikTok really disruptive?
Well, it is not the ideas, content, and virality that are truly disruptive, but the business model behind TikTok that is! TikTok is rapidly becoming the biggest competitor for Instagram. Instagram depends on sold ad revenue while TikTok earns from in-app purchases, leaving their feed ad-free.
What does that mean for influencer marketing?
Brands can't buy their way through paid ads, making influencers as their main option to promote their brand!
Things in the digital world move fast, with social media networks we don't need to wait 80 years for disruption. As an example, Uber disrupts the transportation industry or Airbnb shake up hotels!
TikTok is here, and brands can seriously benefit from some disadvantages that users experience on current platforms! TikTok has comparably high engagement and organic reach, low ad saturation and a creator-friendly Ai algorithm.
We notice more and more well-known celebrities joining the platform. And TikTok app features a variety of simple-to-use yet effective and joyful tools for simple video editing!
Examples: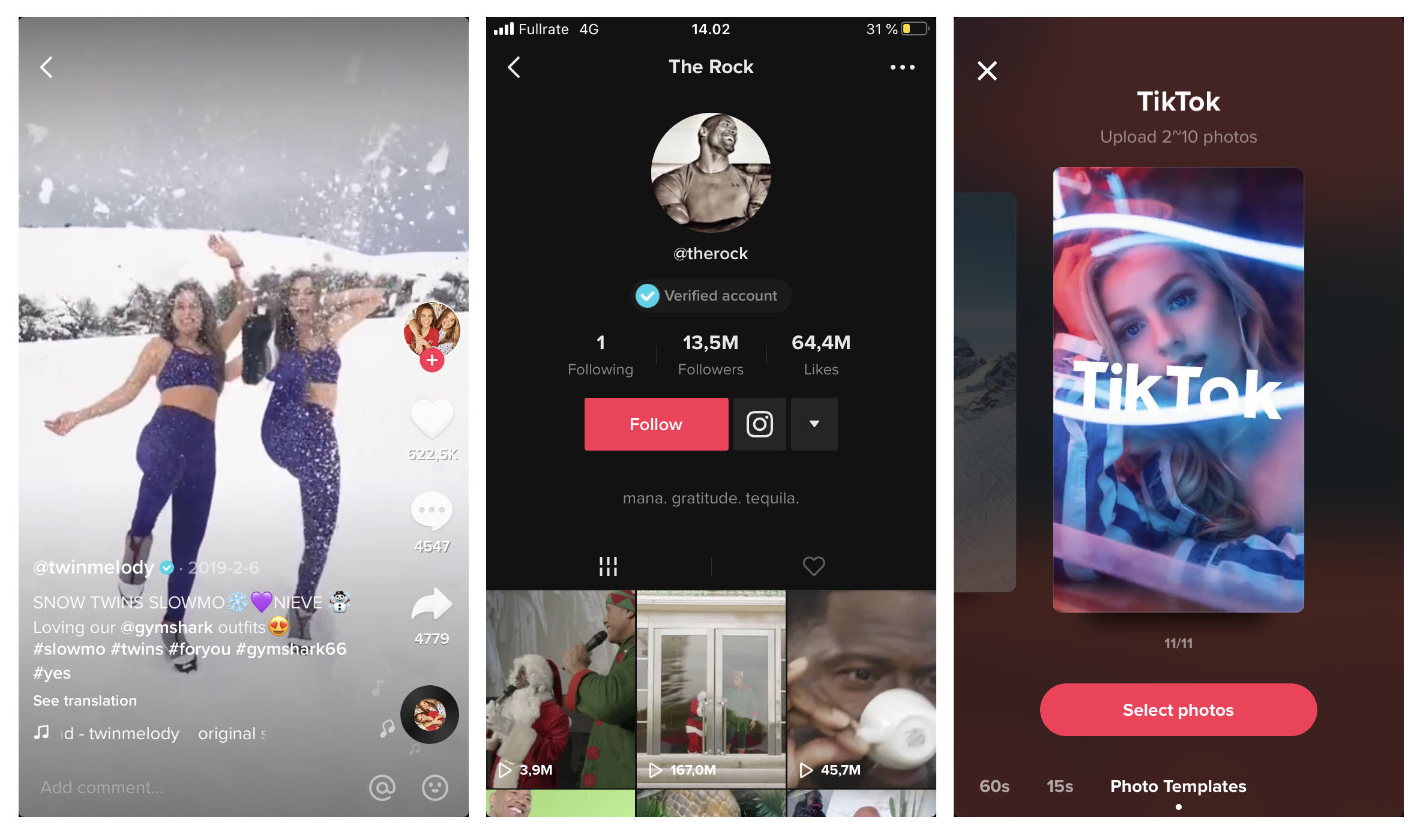 What is TikTok?
Imagine a mixture of Instagram, Facebook, and YouTube in one platform and driven by AI!
TikTok is a short video-sharing platform and social network, that is gaining popularity rapidly!
Now is the time you can't ignore TikTok anymore. The short video platform has been among the top of download platforms in the past 2 years!
The user base reached over 800 million in 2020. While other networks are increasing ad costs and getting flooded with promotions, TikTok has a different take on it. No surprise that GenZ is loving the platform.
Key Reasons for using TikTok
Engagement is high!
High organic reach!
Competitors are not there!
Influencers are cheap (still)!
It is mobile-first.
No demand for polished content.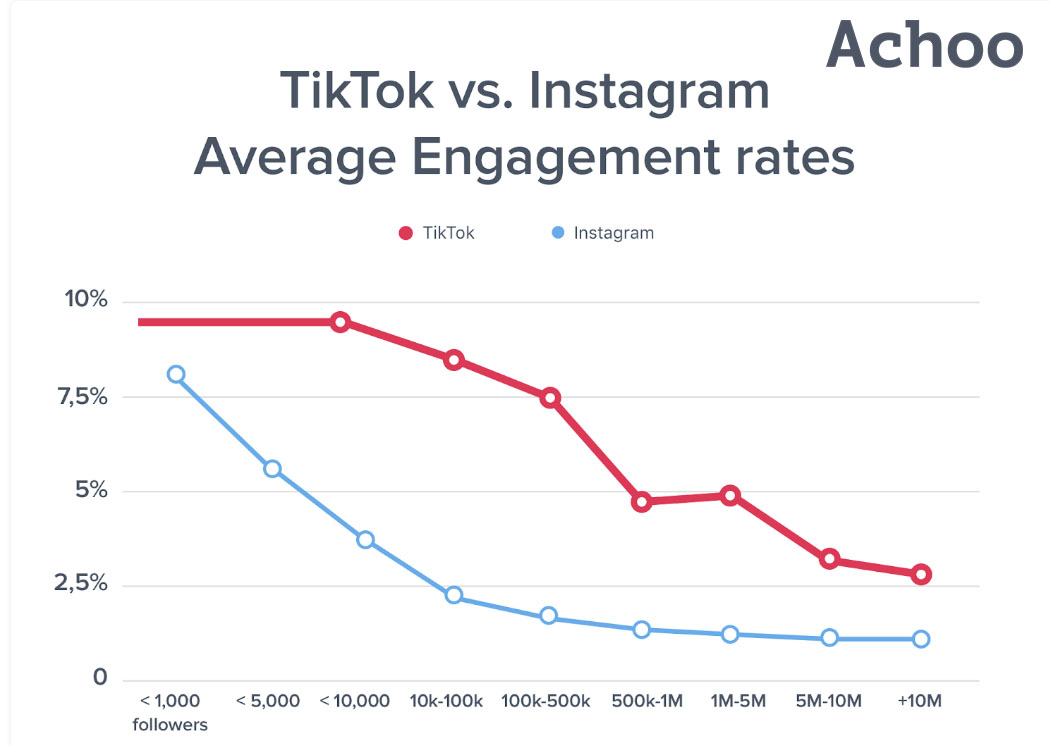 Who is TikTok's main audience?
The answer is GenZ!
TikTok users are generally younger generations or the so-called GenZ or i-generation. They grew up with the internet and technology in their hands. This audience is hard to crack with ads, and they have a low attention span. GenZ more than anyone can relate with influencers YouTubers or other online stars!
Yet this generation is teenagers or young professionals about to graduate. They are going to be the ones replacing Millennials and driving attention in the very near future!
Generation Z is here to take control of their lives, question old ways of doing things and disrupt the status quo. They need their own social network, where they can express themselves! Generation Z is already a large group of active consumers.
Their buying power and income are just believed to increase as GenZ-ers graduate and come into the workforce.
60% of users on TikTok are GenZ-ers.
TikTok has about 800 million monthly active users.
Users spend an average of 52 minutes per day on the platform.
GenZ use technology differently!
Currently 16 to 24-year-olds are 41% of the current consumers!
55% of them use smartphones for at least 5 hours a day.
71% watch more than 3 hours of online videos every day.
52 % use ad-blocking software!
The average attention span of GenZ is only 8 seconds.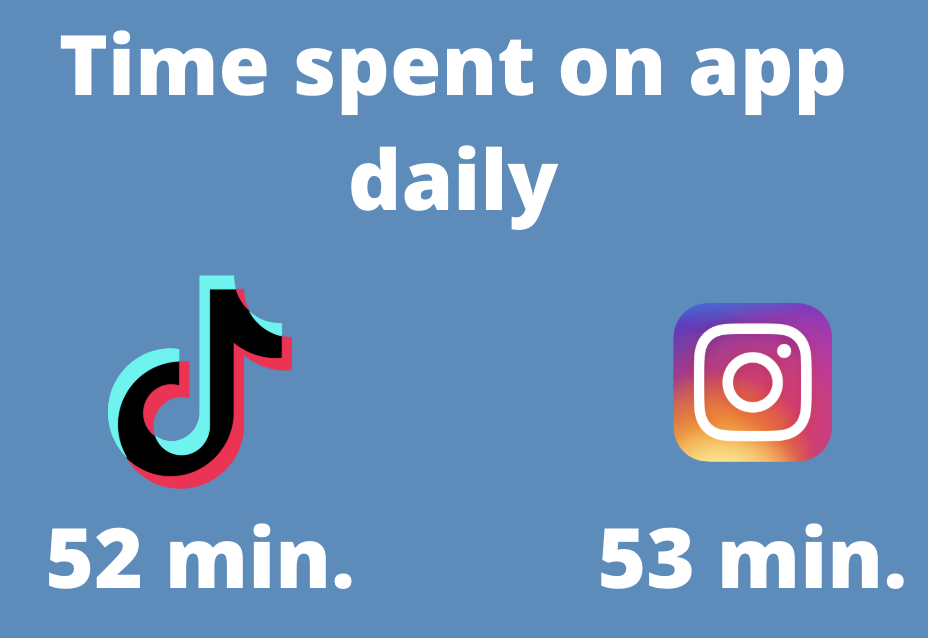 Know your audience first. If GenZ is among your target group, then having TikTok as part of your advertising channels is definitely a good idea!
TikTok content is disruptive!
Disruptive content is engaging, it keeps user and connect with it on an emotional level. Users want to share it, comment or be part of it. TikTok makes it possible with multiple options for creators and audiences!
As with every platform TikTok requires its own unique format of content. Influencers and brands have to accept and adjust to this type of content if they want to run successful campaigns.
Short videos (up to 15 sec.)
Includes Trendy music
Entertainment first
Vertical format
Challenges and duets
Authentic
Engaging and fast!
Keys for successful content
Just posting a video of yourself performing lip sync over Ariana Grande's songs will not automatically make it viral( but you have a chance). Similar to other social media platforms, TikTok rewards creators with views for using all platform's functions and doing it consistently!
Trend-oriented / Viral content works the best!
Funny, fast, cringy, snackable content
Challenges are fun!
Participate in duets
Use people and real faces
Be consistent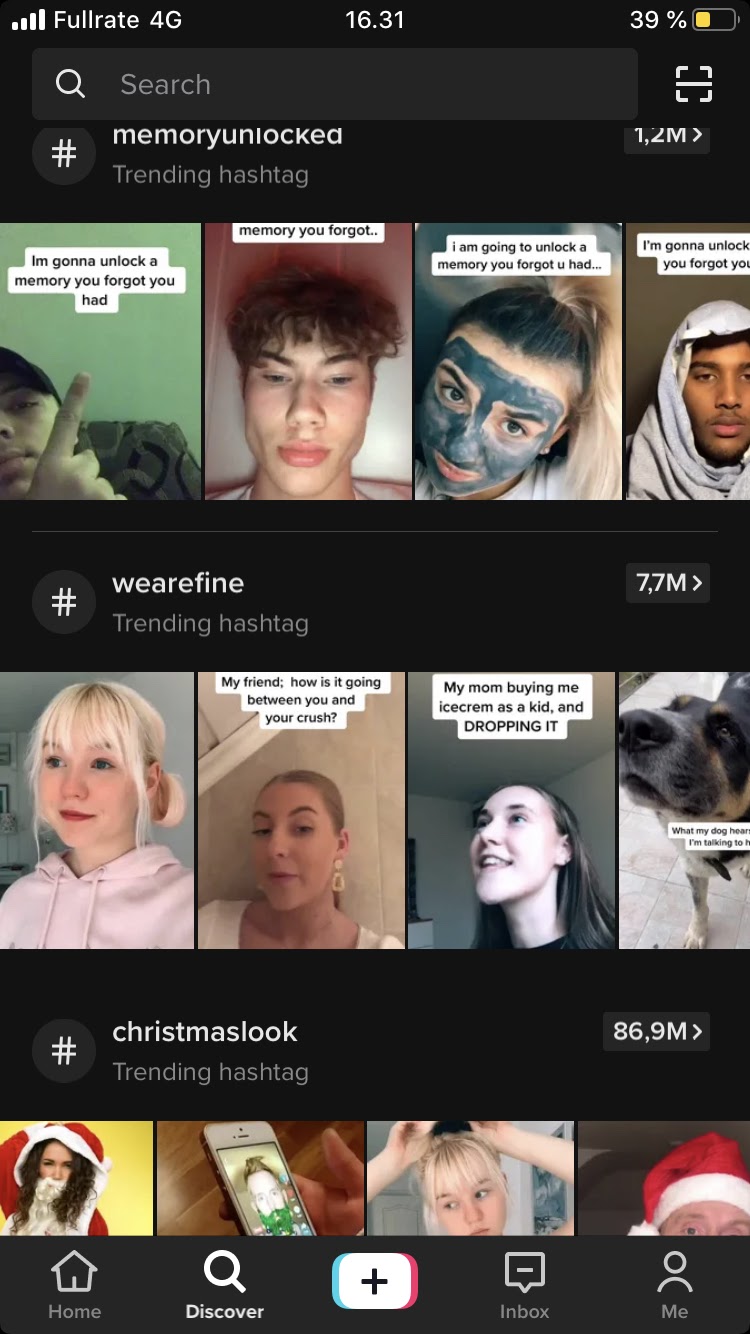 Tik Tok VS Instagram
After Instagram, TikTok is the new, trendy social media. It has surprised everyone by its popularity and the huge number of downloads. Both platforms can seem very similar, but they are not. Let's look at the key differences: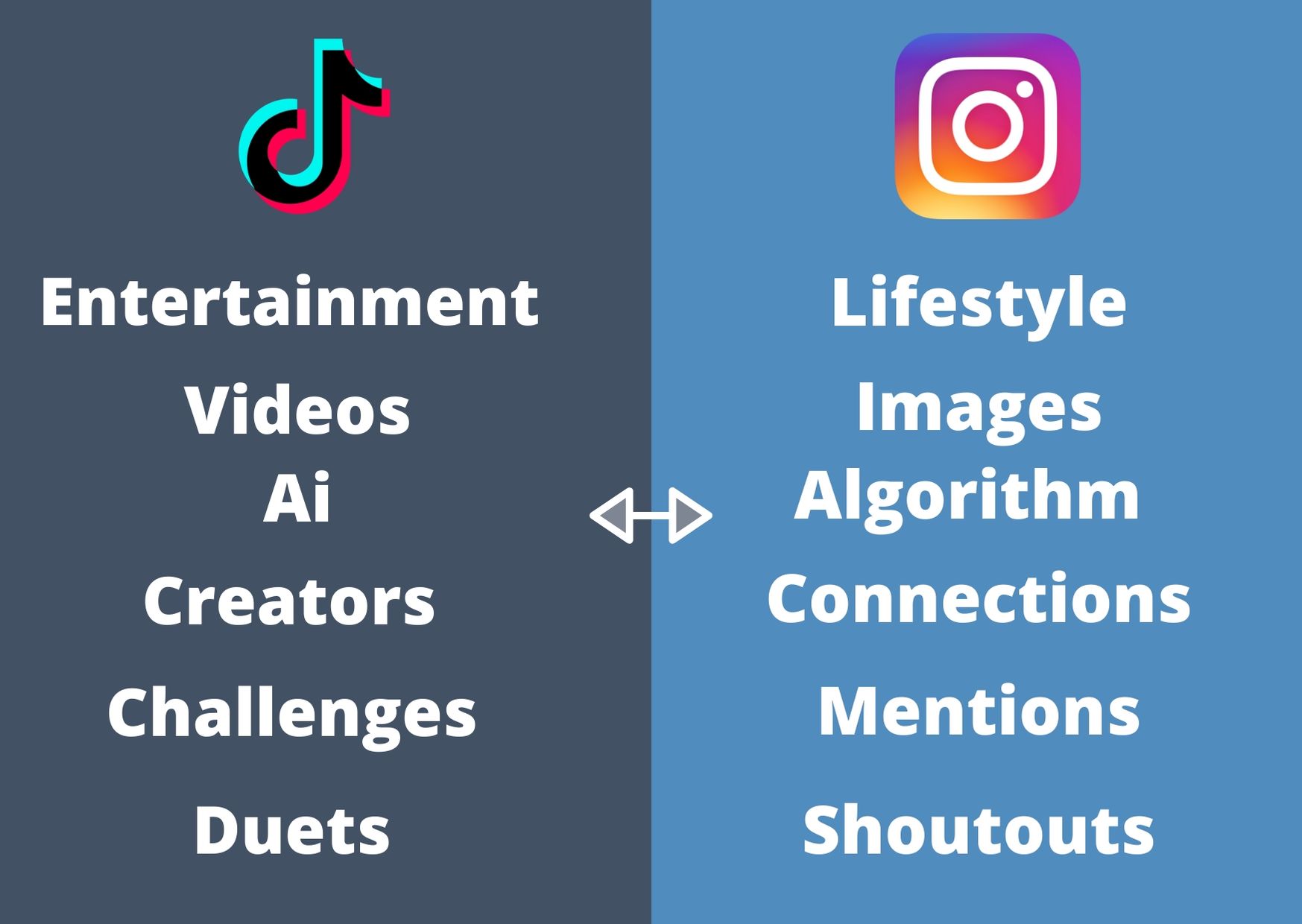 TikTok Influencer marketing
The industry is showing clear signs of disruption. Old ways of doing things are changing as new business models come into play(no more ads?). GenZ is increasing in buying power, and they require different content than previous generations. TikTok content is highly relatable, and it can have a massive reach with impressive engagement.
Reaching millions of views in just a couple of days? Yes, that is possible on TikTok, and you don't even need to be a celebrity or have a huge follower base! TikTok influencers are having great reach and the ability to create viral content!
Influencers are still cheap, and the best is that they know how to create video content!
Be early to take chances and experiment, we are sure that it will bring positive rewards!
Create your own branded TikTok channel
Publish authentic brand content on TikTok!
Launch TikTok influencer campaign
Experiment with influencers
Pick the best ones and give them the freedom
Encourage virality, duets, trending hashtags and challenges
Influencers want brands they like, and that resonates!
GenZ influencers look for meaningful brands
Now it is your turn to use the platform to your advantage! It is noticeable that TikTok is here to stay. TikTok influencers might be the next big thing, and we still have a chance to create relationships with them for cheap. We can expect that platform will mature and increase in costs as well as in ad saturation. Be an early adopter and use the benefits of TikTok disruption before your competition does!